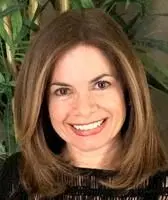 Dr. Caryn Watsky-Scileppi is a Licensed Psychologist with over twenty years of counseling, psychotherapy, and assessment experience. She received her Ph.D. in Counseling Psychology from the University of Miami where she received extensive training in individual, group, couples, and family therapy as well as psychological assessment. Her training sites include The Renfrew Center, Miami Children's Hospital, and Florida International University's APA Accredited Internship Program. In addition to private practice, Dr. Watsky worked as a University Psychologist at Florida International University's Counseling and Psychological Services Center where she provided individual psychotherapy and psychological evaluations to college students; outreach programming for students and faculty; and training and supervision of psychology interns, practicum students, and postdoctoral fellows.

Dr. Watsky has been an active participant in various educational, community, and charitable organizations and a was a mentor for the Jewish Adoption and Foster Care Organization for over 12 years. She sought to become a Psychologist because of her passion for understanding and helping others. She provides a caring, warm environment where clients can feel safe to explore negative patterns that may be interfering in their relationships and holding them back from fully enjoying their lives.

Dr. Watsky works with a wide variety of presenting issues. Among her areas of expertise are: relationship problems, interpersonal difficulties, parenting skills, family issues, eating disorders/body image disturbance, depression, and anxiety. As a former Certified Public Accountant, she may also provide guidance regarding financial stressors that can be detrimental to health and relationships. She draws from several theoretical orientations, including attachment, family systems, cognitive-behavioral, and psychodynamic theories, and works collaboratively with each individual, couple, or family to identify their unique goals and challenges. She tailors each client's psychological treatment in order to best meet their goals and help them improve their functioning and ways of relating.

Education
University of Miami, Ph.D. in Counseling Psychology, 2011
Emory University, B.B.A. with concentration in Accounting, 1992

License, Certifications & Awards
Licensed Psychologist: Texas: 8659, Florida: PY8840
University of Miami Fellow

Professional Activities and Memberships
APA Member, 2001-present
Mentor, Jewish Adoption and Foster Care Organization, 1997-2001